Music Box Theater
3733 N Southport Ave, Chicago, IL 60613
Doors open as soon as we're set up. Dance Party begins at 11:30pm. Show starts promptly at 12 midnight.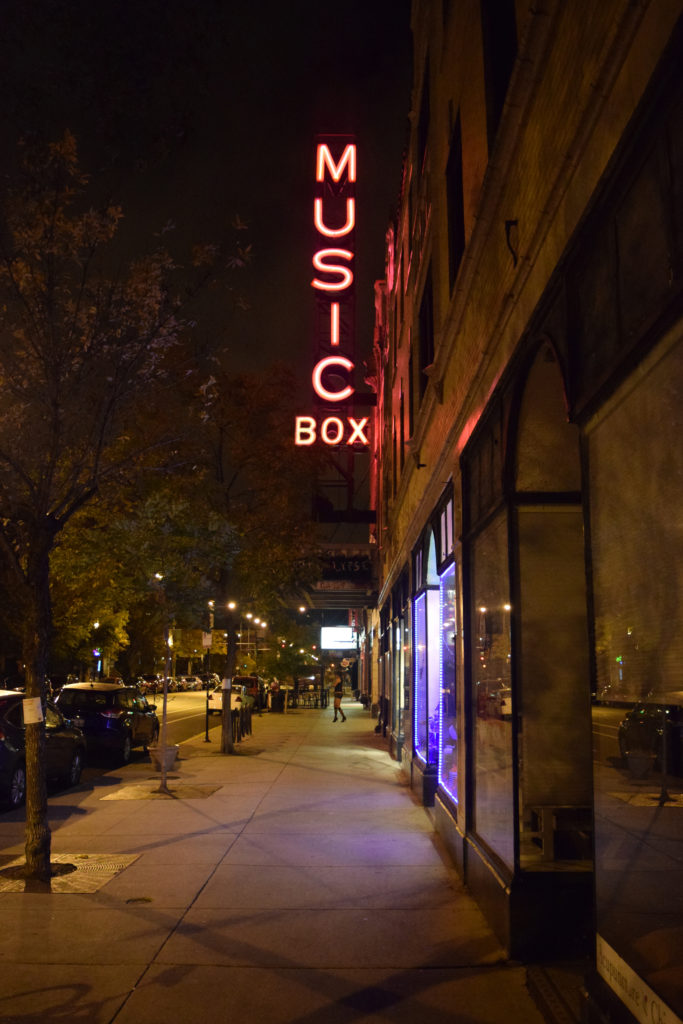 Where Does Midnight Madness Perform?
As of now, our performance venue is The Music Box Theater, one Saturday per month (frequently the 3rd weekend).
Subscribe to our Facebook Page for monthly show updates and notifications for special shows!
We Got To The Show Early… What To Do?
We need just a little time to set up the theater before we can let people in, but as soon as we can, we do! While you wait for the folks that don't know how to budget their time to arrive, we run a video dance party at every show! Drop your coats off and come on up and boogie until its time to start our preshows! Not the boogieing type? Grab a libation from the theater lounge or go have a smoke outside with the assorted introverts.
Do You Sell Alcohol?
In the alley behind the theater if you come at the right time, maybe. Otherwise, our host theater sure does! Beer, wine, and mixed drinks abound along with your other favorite theater fare. We do confiscate liquor purchased from outside the theater and consider it a donation to the cast.
For more information about prohibited items, please see our Rules page.
Anything Special Going On in October?
It's a little different, sure. It's our high holiday and it shows. A couple things you should know for our October Music Box shows:
It's a big theater, but we sell it out. We HIGHLY recommend getting your tickets early, as our weekend shows usually sell out pretty early.
Come early and be ready to hang in line while the movie before waits to let out. It stretches down the block, and unfortunately there isn't enough room in the theater to hold everyone.
Wear a COSTUME. It's Halloween and we have 3 categories for a costume contest. Sometimes the prizes are awesome. Sometimes they kinda suck.
We still run our dance party and clip reel before the shows, but once the floor is full we stop letting people up.
Don't be an asshole to the cast. We're volunteer to host this party and while we love doing it. We're also dealing with a lot of "extra" people and won't give a lot of time to folks that want to make trouble. If you want that spotlight on you, start a cast and find a theater that let's you trash it the way we're about to.
If you're a VIRGIN and you're here on Halloween, realize there's going to be a whole fucking lot going on and what you're witnessing is basically a circus, which bring us to our next point....
We do this EVERY MONTH. If you had good time and and want to come back. Shows are nuanced and different, and the more people we're able to spread the good news of The Creation, the better.